How are you different than others in the minds of your customers, community and prospects? How will you translate these differences into increased and sustainable engagement and sales?
Business Strategy
In its most effective form this is an ongoing 'conversation'. The starting point is an orientation and ideation session to take stock of the current situation and work out how your organisation can outperform competitors. The conversation continues with regular guidance as internal and external environments evolve. Our guidance can cover every facet of what is required to succeed. From leadership coaching, change management, culture change, sales and business development, communications strategy, resource management, process design, technology implementation to concept/product/service development.
Naming and Branding
A name that resonates and is easy to remember is a great starting point for helping you to stand out. Couple this with good branding - a look and feel to your communications material that is distinctive and creates the desired impression - and you will have done your positioning a great service.
Contact Rahzeb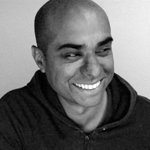 "To us person centred is a way of life. It's our way of thinking and doing things. It's about working as equal partners. It's about how we plan, develop and deliver our work."
Get in touch
Other Services
Service Design
What combination of people, process and technology is most effective for your organisation?
Be effective
Technology
What technology best supports your service design? How do you achieve your roadmap?
Be enabled
Illustration
How do you ensure you are instantly recognisable? That you are memorable?
Be poetic