The Pathways Series is monthly webinars to help people working in long-term care with self-care and (re)connecting with person-centred practices. The series came about as a response to the pandemic. The issues we sought to redress are just as relevant now as a year ago.
The beginning
The story starts two years ago when early in the pandemic I worked for the first time with Dr. Gary Irwin-Kenyon, alongside long-time partners Ashley King and Daphne Noonan of Person Centred Universe, and Jim Kinsey of Planetree International. Gary shared a few words on the importance of stillness for core care and introduced relax into stillness movements based on the principles of tai chi. Jim announced the launch of a report compiled by industry organizations from across North America who had worked together to create guidelines on staying connected to person-centred practices during Covid-19.
While I had experience with mindful and martial practices, it was the first time I'd seen anyone give such specific attention to a fundamental base ingredient for mindfulness - stillness. Stillness enables us to create the space needed to be mindfully aware of what's happening inside and outside of ourselves. That small opening, which can be as short as a fraction of a second, opens the possibility to so much more.
In the late summer of 2021, Gary, Ashley, Daphne and I found ourselves reflecting on how difficult it was to see so many people in the sector being mentally and spiritually exhausted. How uncertainty, loss of control, and separation from purpose were emptying people out.
So, in October the Pathways Series was born with two inter-connected goals. Supporting self-care for care professionals and sharing practical tools to help people reconnect to purpose and core values of person-centred care.
Since then, Gary's stillness talks and practices have been a monthly feature and we've covered a growing number of topics to support self-care and (re)connect to purpose. A couple of hundred people are registered and dip in and out of the content as topics resonate. Some people join most months.


Select Highlights


Stillness is vital for self-care
In this talk, Gary explains beautifully why stillness is vital to our lives. Watch to the end and you'll even pick up a couple of great jokes.
Relax into stillness movements
Here Gary guides us through a few relax into stillness movements based on tai chi. Each month there is a slightly different emphasis while using the same core movements. This means everyone can join in and gain from learning the movements and those who follow each session are able to deepen their understanding. The power comes from the simplicity and versatility of the movements. With the right intention, it's easy to incorporate these practices into our daily lives.

Reconnecting to purpose
There's nothing better than empathy to connect with person-centred values. In this example, Daphne guides us through a powerful visualisation exercise, using our imaginations to trigger memories, emotions, and associations to connect us with that all-important feeling of home.

Simple questions for self-care
Over two sessions, Daphne first introduced four simple questions she asks herself and revisits to help her stay focused on the things that matter at any particular point in time. As has become the hallmark of Pathways, it's the simplicity of the exercise that ensures its usefulness. The four questions are below.
What do I want to:
Keep doing
Do more
Stop doing
Start doing
Same questions focusing on work
For the second session Daphne and Ashley, who are both also executive directors of nursing homes, then went on to show us the types of responses different members of their teams had when they used these four questions to kick-start planning exercises. The answers were revealing and heartwarming at the same time. The bullets below summarise some of the responses.
Keep doing
Growing palliative care program

Person-centred care assessments

Monthly goals for resident care and staff development

Open communication between care staff and LPN and RN team
Do more
Staff development on resident care-related topics
Spend more time with residents
Education for families and staff on person-centred care
Getting to know new residents and families
Empowering staff to use skills to full capacity
Providing education to staff where they feel the need is
Stop doing
Putting quality improvements off due to covid
Chasing people to uphold commitments
Engaging in non-productive conversations
Providing direct advice
Being task-based
Start doing
Return to regular staff meetings; information sharing in-person and collaborating in -person
Focused care planning involving all departments - choose 1 resident to focus on and collaborate on a quality care plan
Focused conversations/selection of True Doors for new residents
Listening to hear
Spring this year we began focusing on the subject of communication and the need to re-connect with key stakeholders. In one of four sessions on the topic, we took a step back to look at micro-moments in our everyday interactions. We broke down active listening to highlight the need for empathetic communication. So that we listen to hear and not just respond. Anybody who practices this less than a second change in approach will attest to the beneficial impact empathetic communication has on their day and the people around them.
This graphic highlights four things to take into account before responding when interacting with someone with dementia.

Strengths-based personalisation
We were very fortunate to connect with Jennifer Hermer of HSA Canada for the first Pathways talk by a guest speaker. Jennifer introduced the audience to one-page profiles, which are best practice tools for personalisation. In this video, Jennifer engages us in how a one-page profile has helped care staff provide better care for her mother over a number of years.
Following the session, we began working with HSA Canada to develop a masterclass on how to create best practice standard one-page profiles for people living with dementia. First developed by Helen Sanderson Associates in the UK and used internationally in the disabilities space, I haven't across a better tool.

Self-compassion
In August, I found myself sitting next to Gary at his home in St Andrews, Canada. A real treat. Gary shared a great confirmation practice developed by Dr. Kristen Neff, a pioneer in self-compassion research. He connected stillness and self-compassion, both key practices for self-care. These words from Kristen help to practice for ourselves during difficult times as a caregiver / partner:
"I am not the cause of the person's suffering.
It is not completely in my power to make it go away, although I wish I could.
Moments like these are difficult to bear but I will try to help if I can.
In a self-compassion circle, "I" should always be included with the others.
I include the difficulty I am having as a caregiver.
I breathe in compassion for myself I breathe out for compassion for you."

Process grief for self-care and organizational health
Approaching the one-year anniversary of Pathways, we connected again with Jim Kinsey. Just as Jim's work on how to stay connected to person-centred practices during Covid-19 had been prescient, he hit the nail on the head again with this profound talk on processing grief.
What has been achieved these last twelve months?
We've helped each other cope better. We've shared stillness skills and created a community of practice in the process.
Our conversation with HSA has led to the creation of a masterclass for North America.
Gary and I have begun working together to develop programs to train care staff to guide people with dementia in how to do tai chi. The first course, a seated program for people in memory care, is being piloted on an invitation-only basis in seven nursing homes and will be launched in spring 2023.


Looking ahead


Narrative, when you live with loss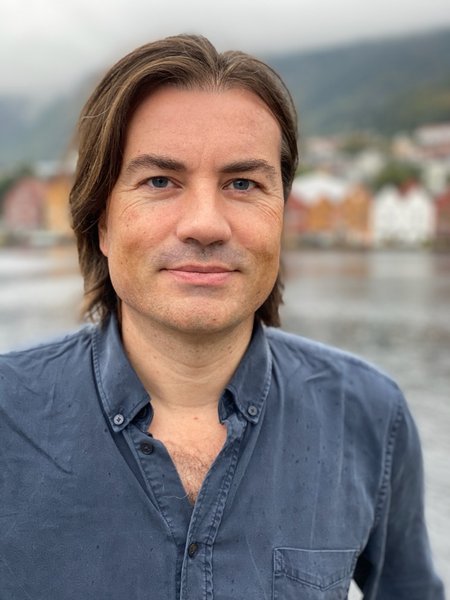 In the next Pathways session, Oddgeir Synnes, Associate Professor, VID Specialized University, Oslo, Norway, will be the guest speaker. Oddgeir's background is as a literary scholar who has undertaken research into the role of writing in palliative care for cancer patients and poetry in dementia care. Oddgeir will help us to reflect on, remember, and give a place to loss in our own life stories.

The customer experience
At the start of the pandemic, I reviewed measures used to assess nursing home quality in seven countries. Very happy to share that in two of the countries covered, Australia and Canada, new standards that more explicitly take into account elders' actual quality of life will come into force in 2023.
In combination with the Best Eldercare talks, a number of the upcoming sessions will cover approaches, topics, training, and services that will support people in meeting, exceeding, and rethinking care standards.
---
About the Author
Rahzeb founded Lifelong Inspiration in 2013 to focus on advancing a person-centred agenda. The team's work covers a range of sectors from education, to eldercare, consumer products, and commercial service industries. In eldercare, their most well-known project is True Doors®, decals that transform facilities into homes, which are now found in sixteen countries from New Zealand to Canada. Rahzeb has been a London city banker, trend analyst, and technology entrepreneur.