How are you differentiated from competitors in the minds of your customers, community and prospects? How do you translate these differences into increased and sustainable engagement and sales?
Business Strategy Development
This is an ongoing 'conversation' over months and years. The starting point is an orientation and ideation period to take stock of the current situation and work out how your organisation can outperform competitors. The conversation continues with regular guidance as internal and external environments evolve, covering every facet of what is required to succeed. From leadership coaching, change management, culture change, sales and business development, communications strategy, resource management, process design, technology implementation to concept/product/service development. At every stage, you'll take the right simple, next step forward to success.
Positoning Strategy
It's a simple proposition; get your positioning right and become the leader in your market. Get it wrong and be an 'also ran' or fail all together. Available in two formats. A one-off workshop for startups or a two-three month collaboration with established organisations looking to reignite growth.
Contact Rahzeb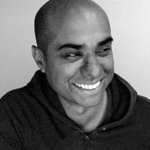 Together we will work out a sure-fire route to being the leader in your market.
Get in touch
Other Services
Service Design
What combination of people, process and technology will most effectively deliver on your positioning?
Be effective
Technology
What technology best supports your service design? How do you achieve your roadmap?
Be enabled
Illustration
How do you ensure you are instantly recognisable? That you are memorable?
Be poetic