How do you ensure you are instantly recognisable? That you are memorable? How do you make clear to people who don't know you that you know and care about their work?
Illustration
Find a poetic visual representation for your text, concept or process. Make your website, brochures, posters, film, or book stand out from the crowd. Use our lovingly created artwork to inspire people by what you do.
Contact Marieke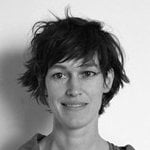 "To us person centred is a way of life. It's our way of thinking and doing things. It's about working as equal partners. It's about how we plan, develop and deliver our work."
Get in touch
Other Services
Strategy
How are you differentiated from competitors in the minds of your customers, community and prospects?
Be the Leader
Service Design
What combination of people, process and technology will most effectively deliver on your positioning?
Be effective
Technology
What technology best supports your service design? How do you achieve your roadmap?
Be enabled